WebCatalog
Our products have the same superior quality as genuine parts.
In-Line Type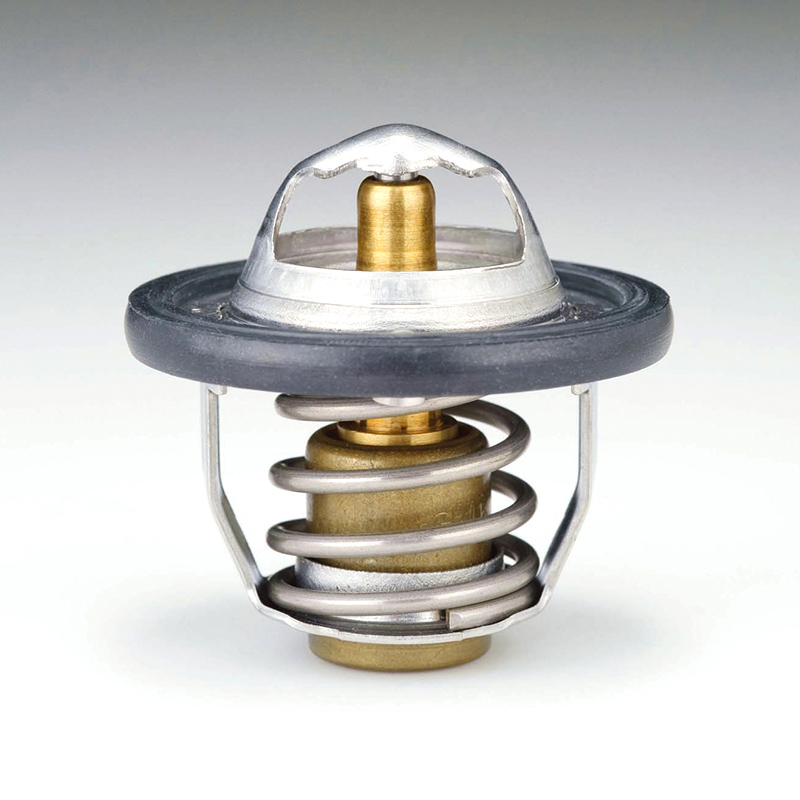 As you can see attached in the photo, this type usually doesn't have a bottom-bypass-valve. This is installed to the outlet of the engine cooling circuit. This type is said to be the original of modern thermostats, and is higher and more compact than another type. The replacement of the thermostat is also easy.
Bottom Bypass Type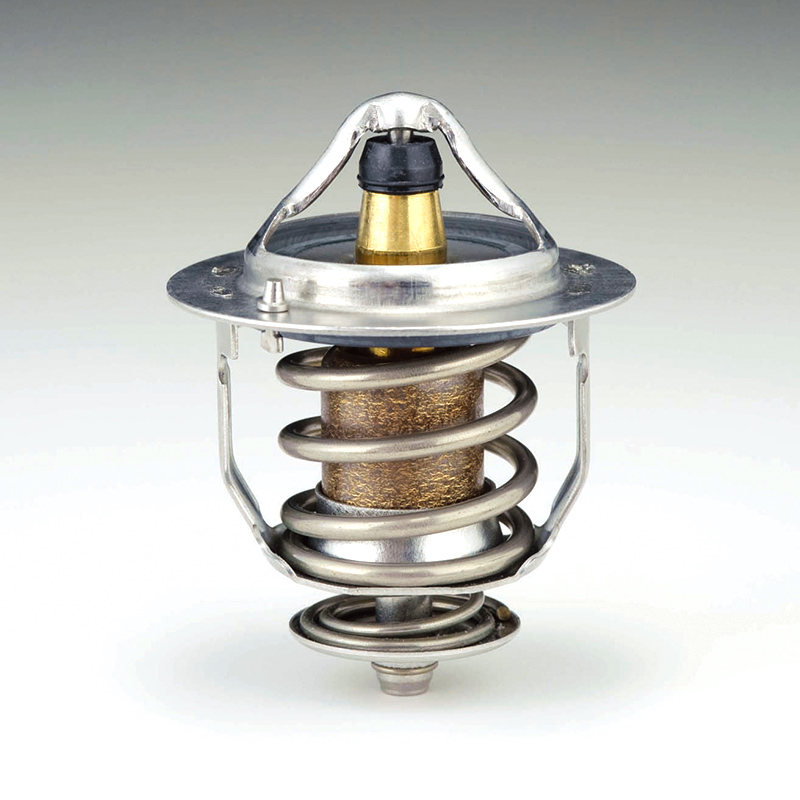 As you can see in the photo, this type has a bypass-valve on the bottom. It is mainly used in Inlet of the engine cooling circuit. As water temperature rises in the engine, the bypass-valve slowly shuts bypass hole. This allow more water to flow into the radiator.These days, most engines use this type.
Sub Value Type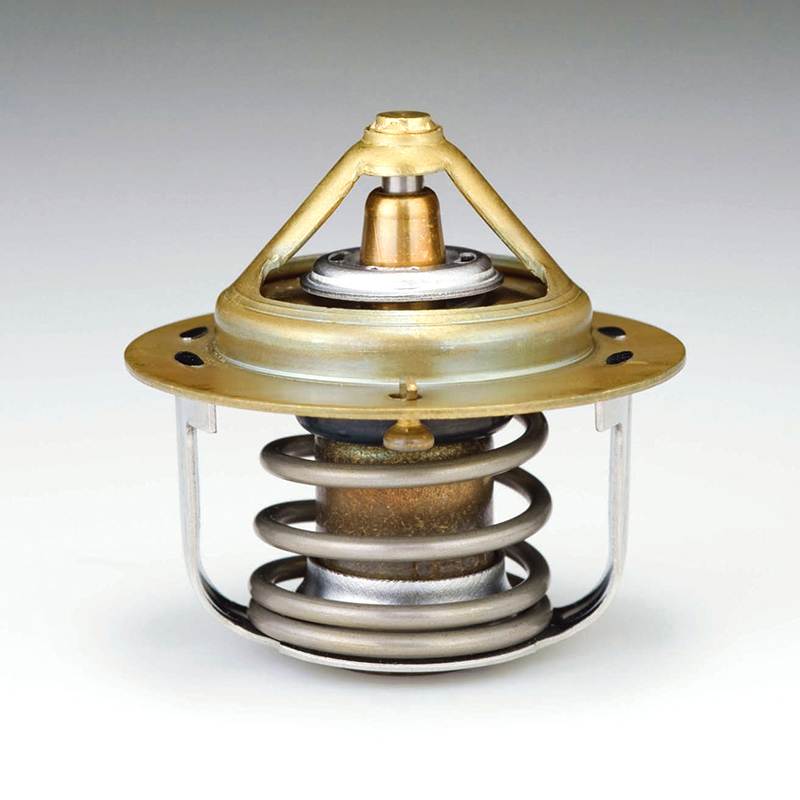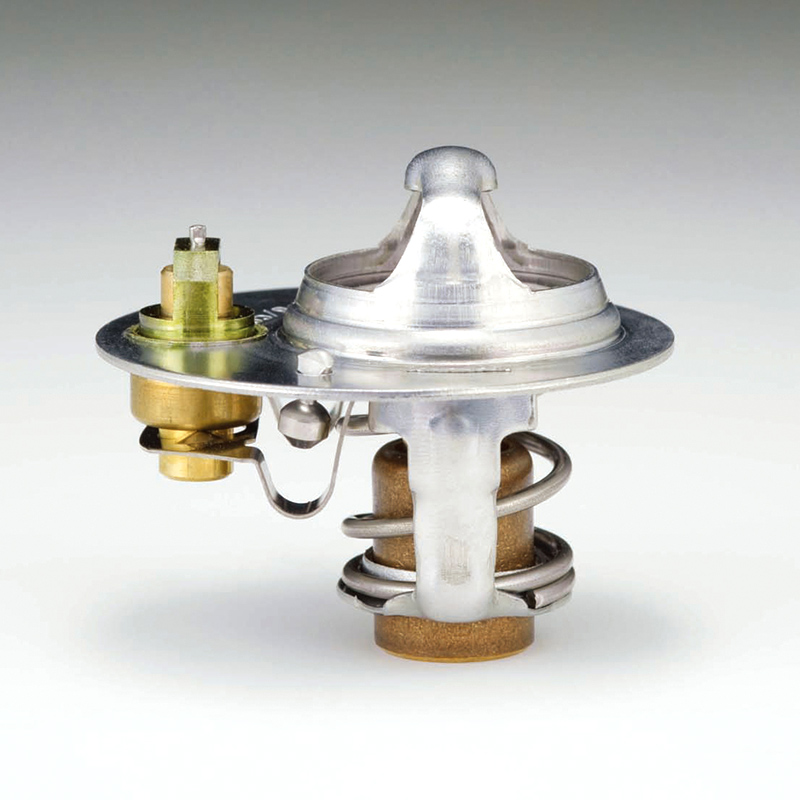 This type has not only a main valve, but also a small valve with a small element.It was developed to reduce water cycling which otherwise has a bad effect on the engine.
Housing Integrated Type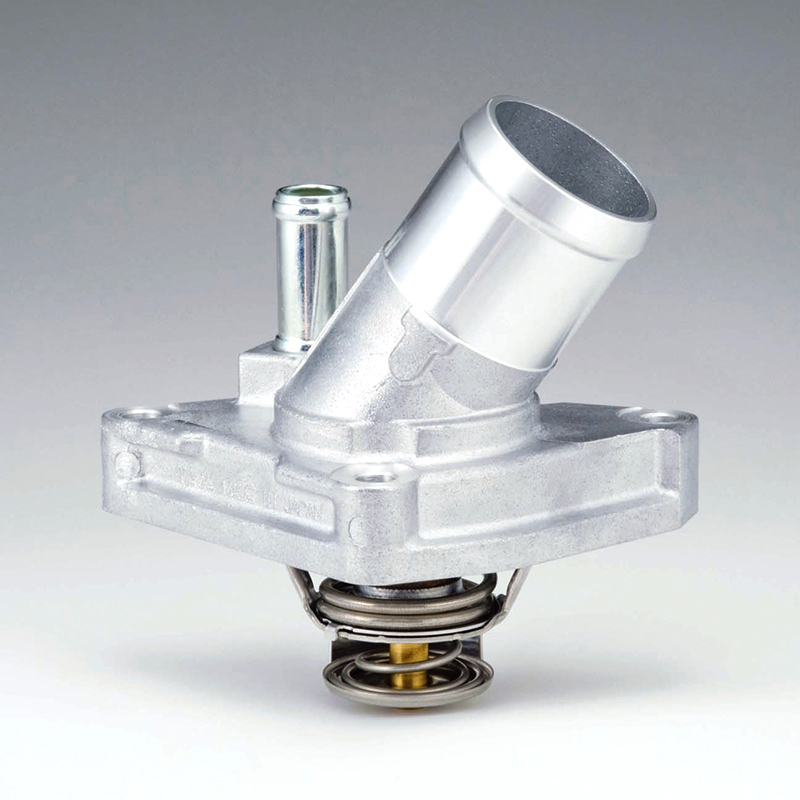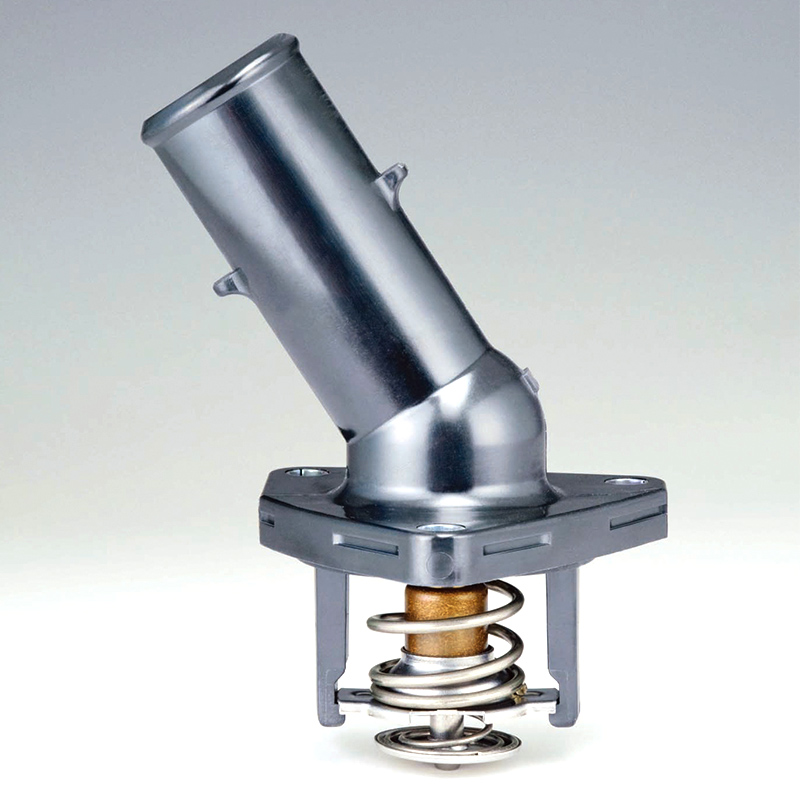 As an advance type of thermostat, this product combines the water inlet the thermostat as a single unit. The material of the water inlet is Aluminum or plastic. In particular, the plastic type requires significantly higher quality standards than the aluminum type. It was developed by stringent evaluation, and with the OEM's unique technology. The advantage of the integrated thermostat is weight reduction, water flow increment and other improvements by wide design. It will be the latest trend in the near future.
Quick-Response Type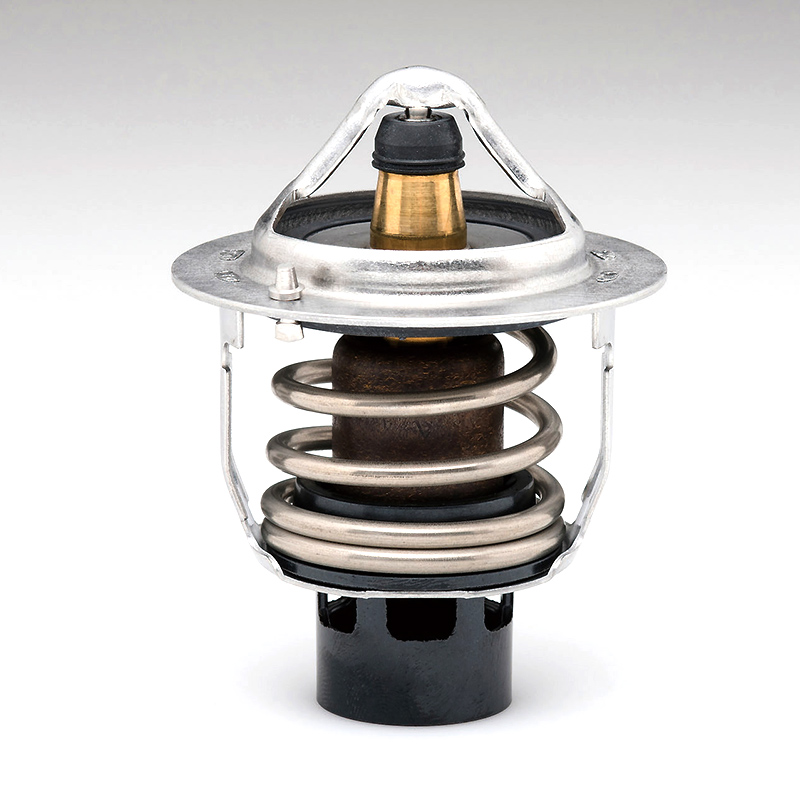 Cylindrical resin holder improves engine heat load fluctuation following capability letting the thermostat sense engine outlet water temperature actively.
Low Temperature Type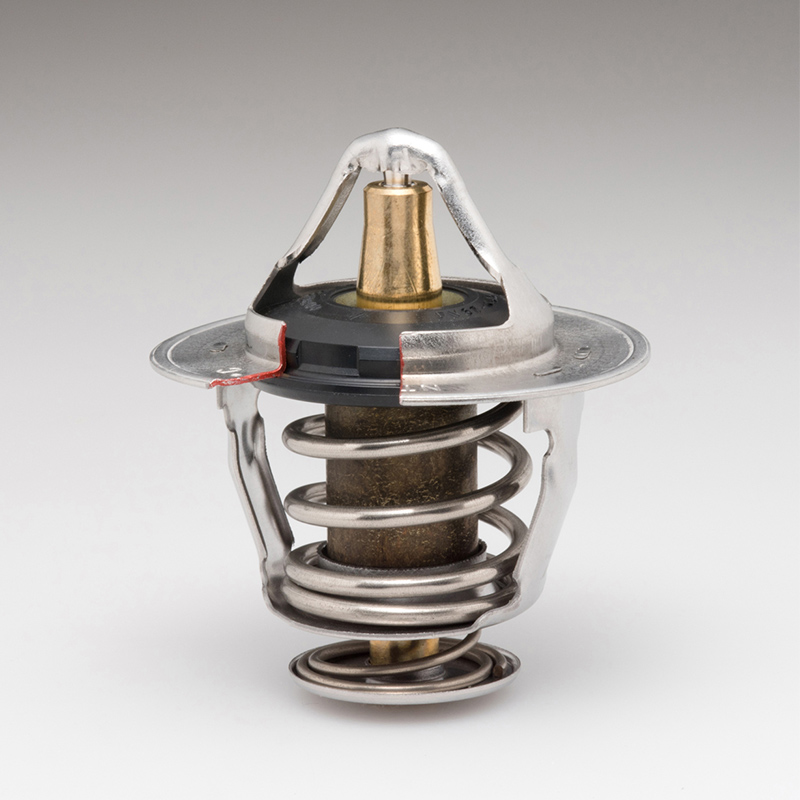 The low-temperature thermostat makes it possible to set the valve-open temperature even lower than with a conventional thermostat.
In situations where the engine often reaches high temperatures, such as in motor sports, it can speed up cooling water circulation and help prevent loss of engine performance due to thermal deformation.
※Patented Product
(Cut Model)
WebCatalog
All of our thermo-switches are made for OEM, and have the same quality as genuine products.
Thermo Switch/Bi-metalic strip Type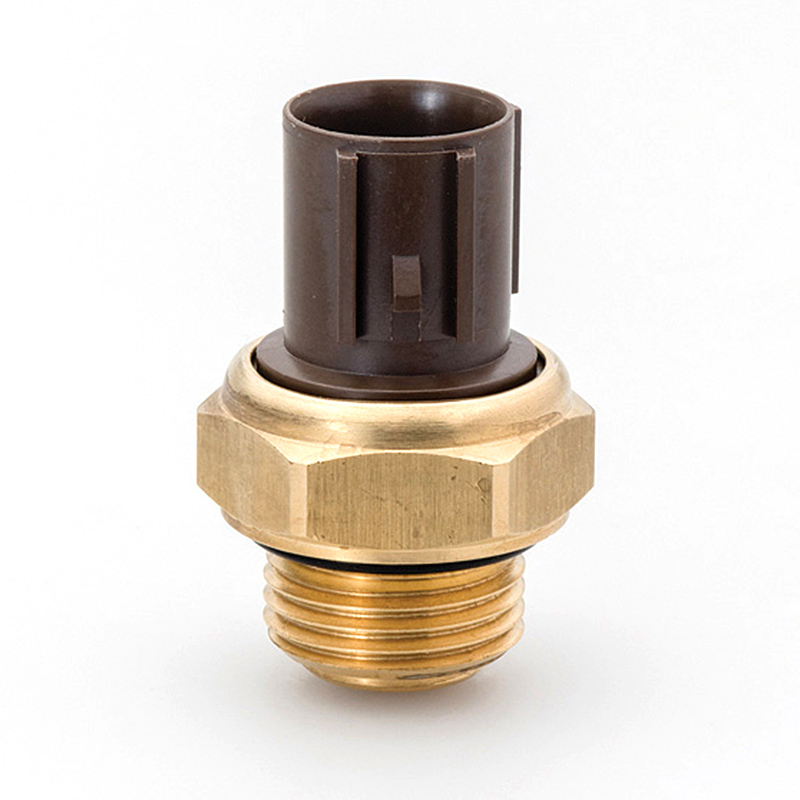 This type is designed by a unique technology. It can operate on-off automatically by the expanding and contracting of the wax element.
Leed Element Switch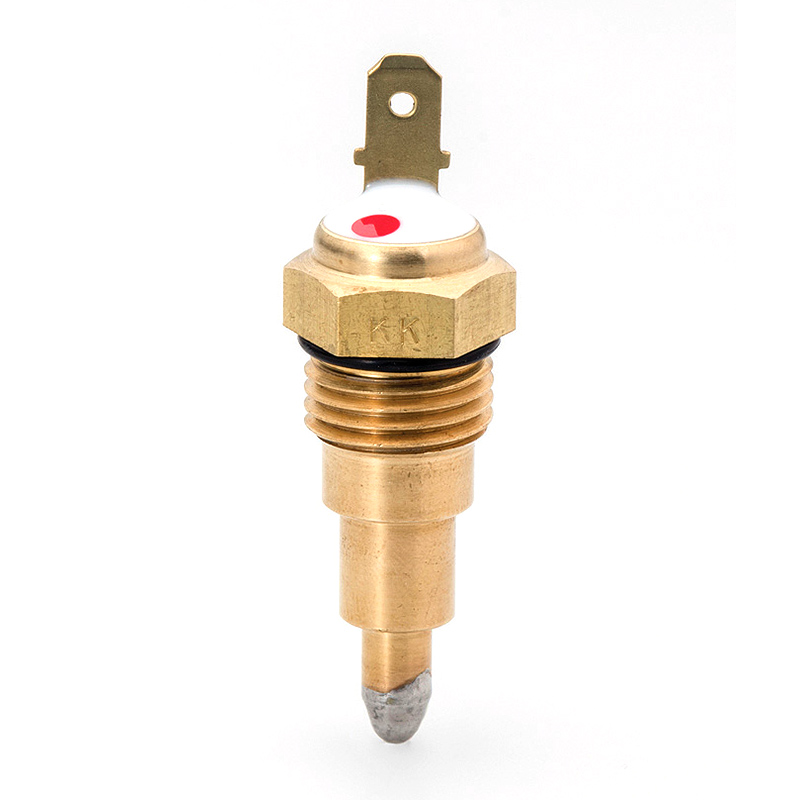 This switch uses a lead element which can detect variation of magnetic force transformed by water temperature.In the series of switches, it is an older design than the other two switches introduced.
Oil Pressure Switch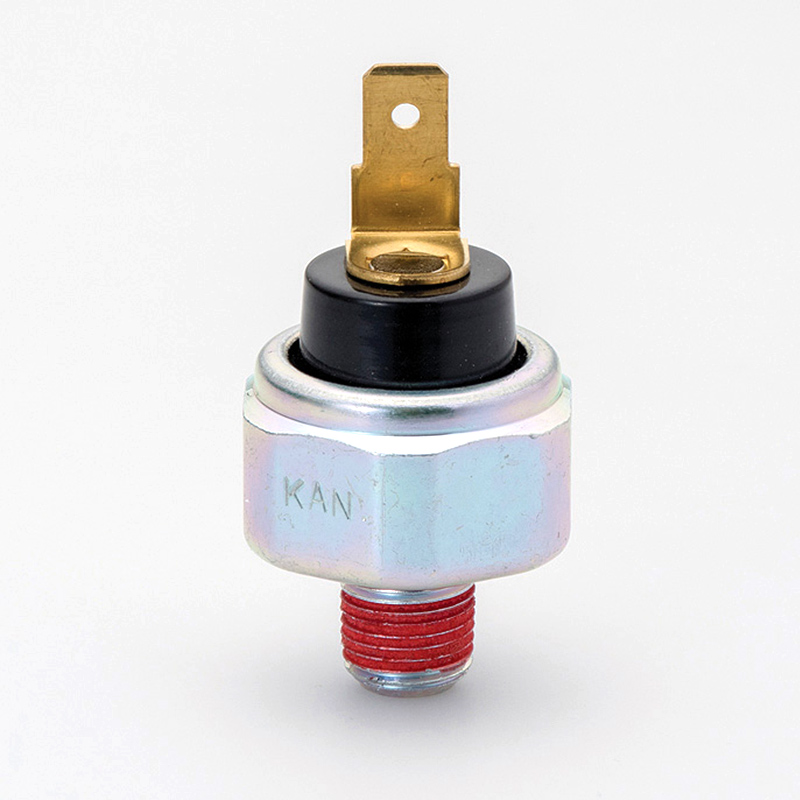 This switch uses special material for high temperature resistance.
WebCatalog
These days, most automobile engines are controlled by an engine control unit (ECU). Due to this trend, thermo-sensors will replace thermo-switch. This will become primary product. All of our sensors are made for OEM's.
They have the same quality as genuine parts.
Water Temperature Sensor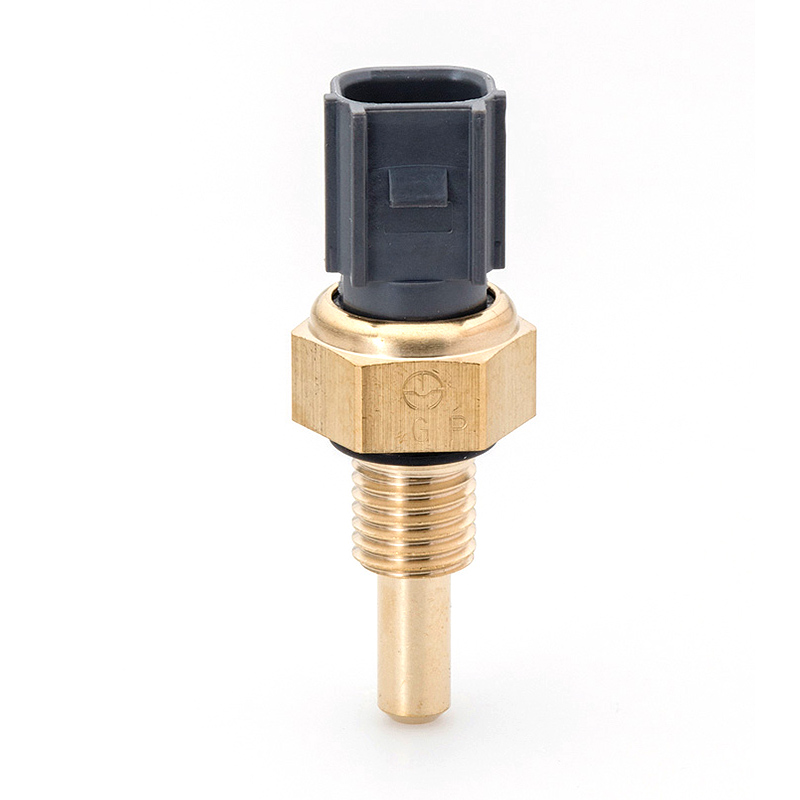 This product has a built in NTC thermistor. It can express various levels of resistance, depending upon water temperature, to the ECU.It is an indispensable component for ECU-equipped engines.
Dual Sensor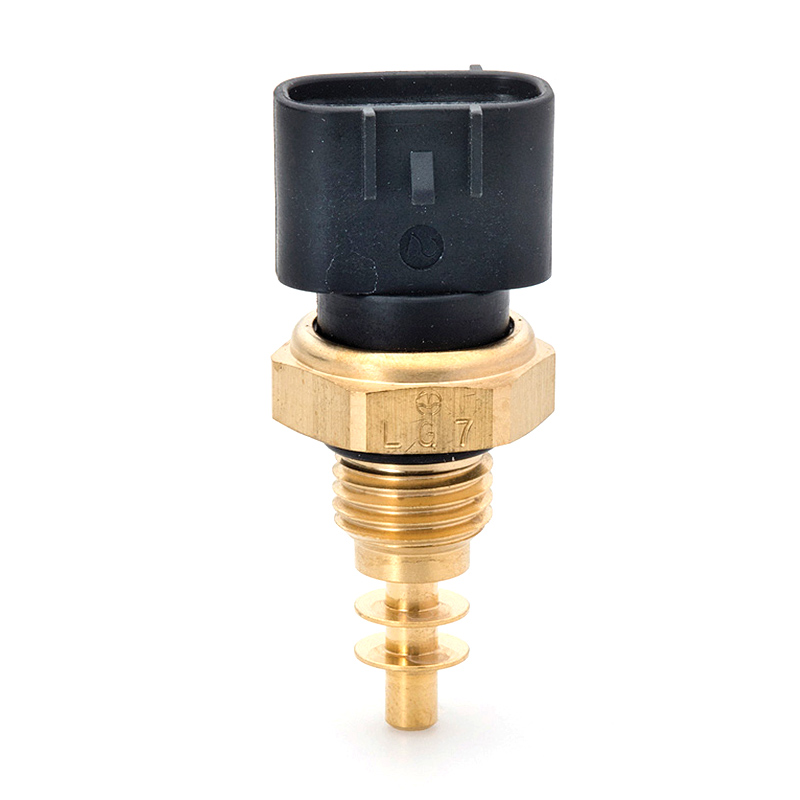 This type is an integrated water sensor and sensor for water gage.It was developed for OEM's original technology.